What I have learned from speaking at #TEDxHelsinkiUniversity
"You never know what you can do, until it's done," said Nelson Mandela.
What I have learned from speaking at #TEDxHelsinkiUniversity was a proof of what he said.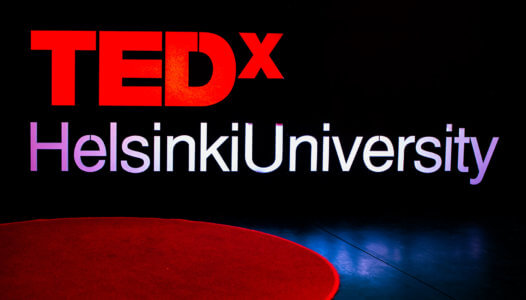 Are you also dreaming to get on that stage and be on the TED talk's red carpet?
Are you afraid but tempted?
Or are you just wondering how to overcome one of the worst fears: public speaking?
If you answered Yes or Maybe to one of the above, I want to share with you my 8 tips based on my first public speaking experience on the TEDx stage at Helsinki's buzzing Think Corner (the newly renovated event space of the University of Helsinki).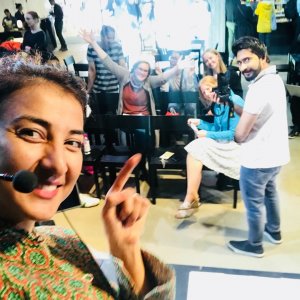 To be chosen as one of the speakers at #TedxHelsinkiUniversity was a big deal for me. Dream come true, exciting but also nerve-wrecking and equally mind-blowingly terrifying. Before I begin: yes, I had been on stage before; and yes, I have held public speeches, lectures, workshops, and presentations in front of an international audience. Yet, TEDx provided a great speaker training experience, through both one-on-one coaching and group workshops. This helped me not only to deliver my speech on the importance of volunteering, but also to learn more about myself. In order to tell on my own story, I had to reflect on it, and this allowed me to discover new things about myself.
And now, my 8 tips to make a killer presentation in 18 minutes or less:
Find your next speaking opportunity. First of all, if you want to speak anywhere or specifically on TEDx stage, find out where and when the next TEDx event near you is taking place. There are several TEDx events happening every day all around the world (spanning 150 countries), and you can apply to be part in any of those, provided they allow speakers to apply. If they do, then check your time and financial resources. Choose your topic and prepare your best authentic self to pitch it. For TEDxHelsinkiUniversity, the pitch had to be a video of maximum 3 minutes. So during recordings, there I was with lots of bloopers, cursing and luckily also laughs. Remember to laugh and don't be too harsh on yourself!
List your own three criteria for success. When you get selected, here is a personal piece of advise: list your own three criteria of success before starting the whole rollercoaster of speech writing, rehearsing, preparing PowerPoint slides and setting your voice!My three criteria for success were:
1. To show up and not get sick on the day
2. To give my very best with the tools and skills I have right now
3. To inspire people to see the value in modern day volunteeringI usually re-write these criteria for each speaking or project I set out for. This helps me keep myself on track, avoid disturbing "noise" and these rules help me keep my focus and remind what I want to achieve and why.
Build your story with empathy. To make your speech preparation process smoother, there are tons of useful resources out there. One of the most important things is to have a coach. Generally, you will get one if you participate in public speaking contests. Beware of having several coaches as opinions of your speech delivery may differ from coach to coach and the best way is to listen and make your own choice. The TEDxHelsinkiUniversity team offered us many ways to prepare, and one particular exercise came in handy to plan the talk and build it well from the start.
Follow these 9 questions by Juhana Torkki, a Finnish speech and storytelling expert. I find        them useful as this process helps to build empathy towards yourself and your listeners. It also helps you shape your message well and build a story around it.
What are you grateful for about your listeners?

What are your listeners afraid of?

What are your listeners proud of?

What made you feel enthusiastic recently?

What scares you the most about your talk?

How can you make the world a better place with your talk?

What one sentence do you want your listeners to remember?

How do you deliver your message so that even your grandma understands it?

What personal story could you tell?
4. Ask your loved ones to hear your speech!
 I so agree with brain coach Jim Kwik's words: "What you practice in private, you're rewarded for in public." To be able to deliver a speech you will have to practice (rehearse) a lot. True, it is not always a piece of cake! In my case, I had to travel during the 3 months prior to the D-day. I rehearsed in hotels, in the metro, in taxi, in the airplane and I had to use all social media channels to quality check my speech with my coaches and friends.
Rehearsing in front of friends and family is great because they will see you as a person and will see both your flaws and jewels. Ask them for 15 minutes to listen and for 10 more minutes to give you feedback. Offer them a meal, coffee, dinner or just ask, they will all be glad to help you make your speech even better. If your friends are far, use WhatsApp, Telegram or any other channel. Be bold, honour yourself and show them what you got. Don't listen to the critic inside you and just remember your own conviction: why you are doing this. And go back to your three criteria of success.
To boost your storytelling skills, watch The magical science of storytelling by David DJ Phillips, presentation expert from Sweden. In reality, there are all kinds of experts out there so find the one who speaks to you.
To sum it up. I hope you can free the public speaker or a better presenter in you. What I have learned is that the fear and doubts will follow you in writing, practicing and delivering your speech. Yet again, you never know what you can do, until its done. By reminding yourself about the purpose of your talk, your motivation and why you even signed up for this volunteering public speaking experience will keep you grounded in your talk. I have learned that one needs to be patient with oneself, remember to breathe, be real and use simple language.
I proved that "you never know what you can do, until it's done!" Please allow the world to hear your story and enjoy the ride! I have thouroughly enjoyed mine, I am proud of myself and all the h.a.r.d work I have put into it.
If you go online you will find a TED talk about anything, even how to give one. You can watch my own TedX talk below. If you find these tips useful, please comment and share this with others.
***What are TED and TEDx?
TED (Technoogy, Entertainment and Design) is a conference organized for the first time in 1984 by Richard Saul Wurman in Canada. In 2002 TED was bought by Chris Anderson, who made it into a global foundation offering a stage to world class speakersand talks are available onlinesince 2006.TEDxevents are instead independently organized by volunteers around the world, who joined the movement of "ideas worth spreading". The TEDx program started in 2009 and is designed to give communities, organizations and individuals the opportunity to stimulate dialogue through TED-like experiences at the local level. More than 13,000 events have been organized so far in over 1200 cities/150 countries. In Finland, TEDxHelsinkiUniversity organizing team selected 11 speakers to present topics related to society, science, environment, technology and music. Similarly, another group of volunteers I am particularly proud of organized  #TEDxMustaqillikSquare in Uzbekistan, which is about to launch its second edition of TEDx talks.